FunnelFLARE uses your email address to send emails to your contacts. These emails will appear in your sent items folder. On top of sending emails from your email address, the authentication also allows FunnelFLARE to detect email replies and gives you the option to track one-off emails you send to other prospects outside of a FunnelFLARE campaign (via the chrome extension).
You should have already gone through the Account Setup wizard as shown below. If you were getting errors when you test your email authentication, continue reading.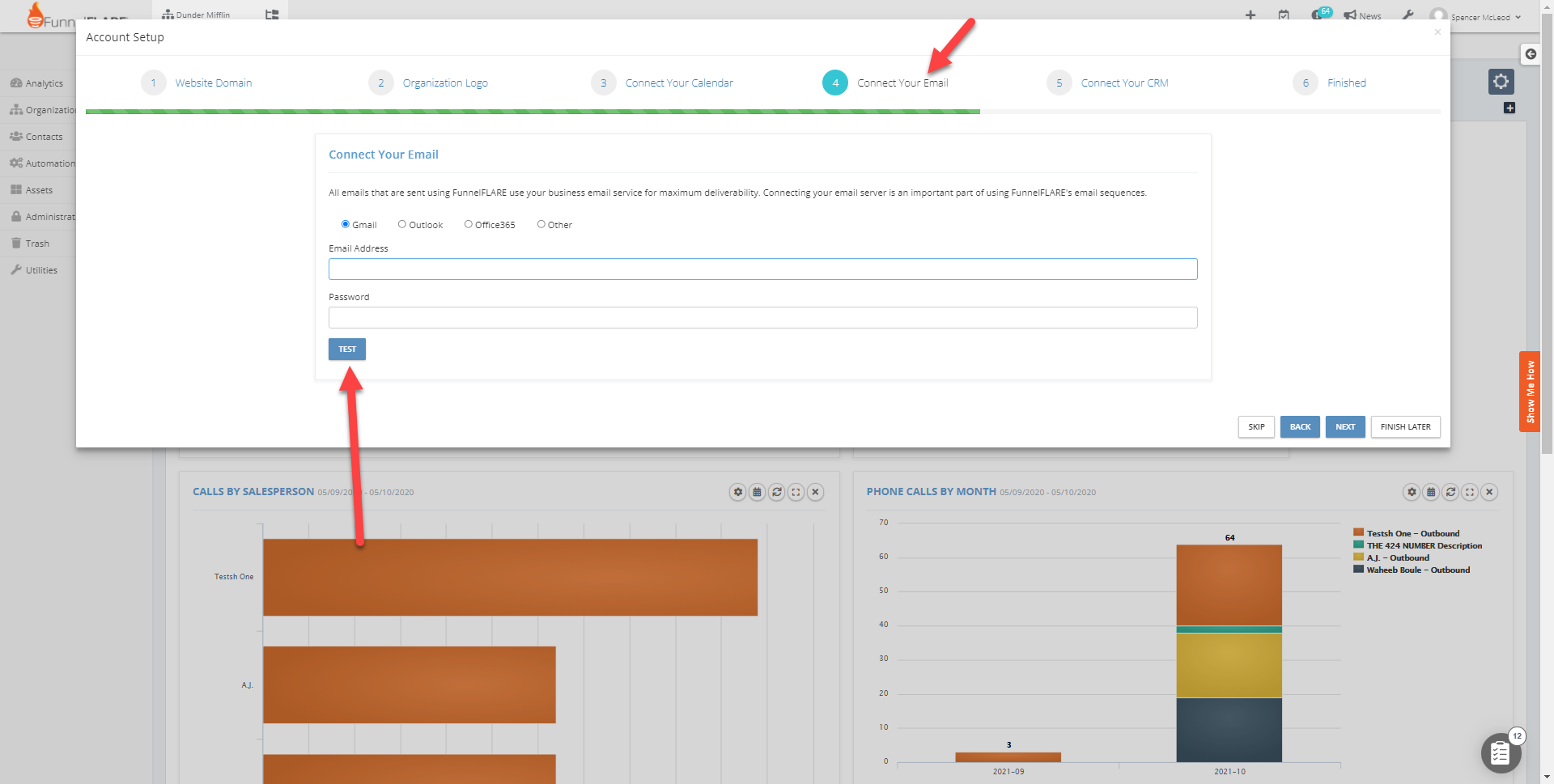 Authenticating Gmail or Google Workspace (GSuite) Email Addresses
If your email authentication with Gmail or Google Workspace (formerly GSuite) errors out, the first thing we need to do is enable Less Secure Apps within your Google Account.
If you are using Two-Step Verificaton as well, then you will also need to make an App Password. This will be covered later in this article.
Go to https://myaccount.google.com/lesssecureapps and turn on Less Secure Apps. If you are unable to turn on Less Secure Apps and you do not see the screen exactly as below, then you need to talk to your Google Account Administrator.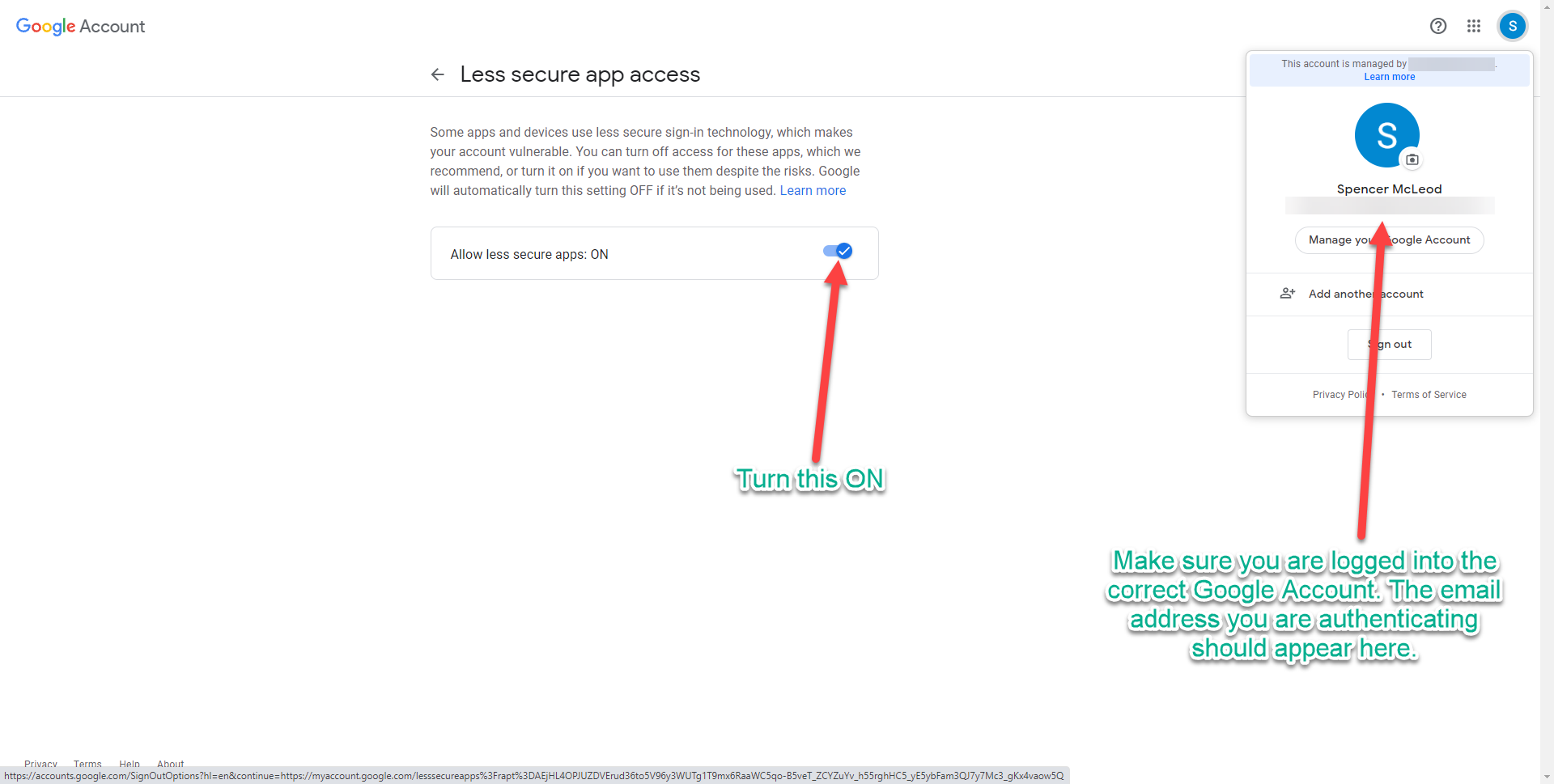 Once you have enabled Less Secure Apps, go back to FunnelFLARE and access your Third Party Applications from your Profile. Click the 'ADD APPLICATION' button.
Select the EmailServer, then Gmail, type in your Google email and password. Then click the test button.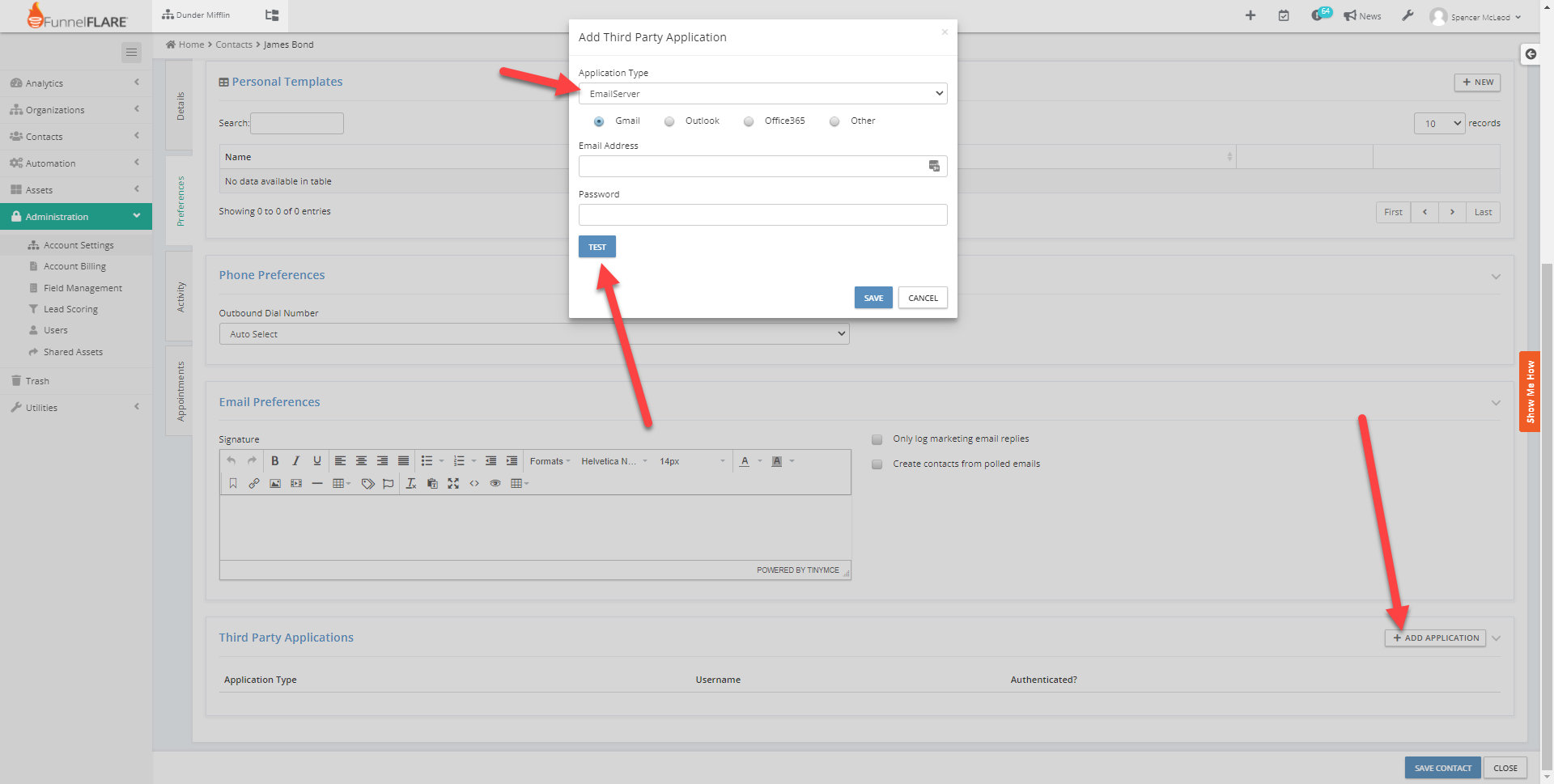 Please note that in most cases, enabling Less Secure Apps works quickly. However in rare cases, this can take up to 24 hours for the new settings to take effect in Google.
Error: Authorizing Your Google Account
After you enable less secure apps and run the authentication again, you may see an error asking you to authorize your account as shown below: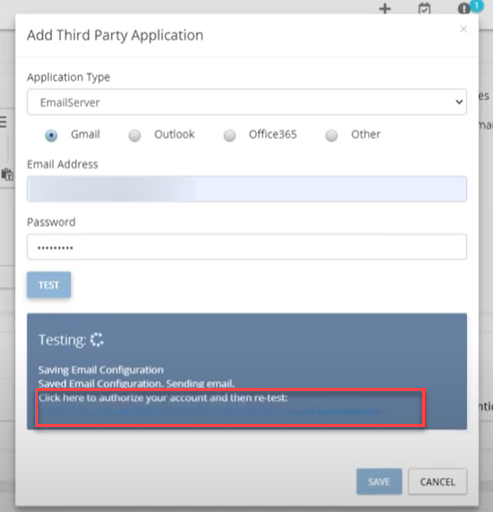 Follow the steps below if you get the error above:
Login to your Google Account using your web browser
Click this link to enable applications to access your account: https://accounts.google.com/b/0/DisplayUnlockCaptcha
Click on the 'Continue' button to complete the step
In FunnelFLARE, authenticate your email address again and click the 'Test' button. You should see a successful test verifying your email has been authenticated.
Authenticating Gmail and Google Workspace if using Two-Step Verification
If you are not sure that you are using Two-Step Verification, go to https://myaccount.google.com/security to confirm. In the screenshot below we can see this setting is currently OFF so there is no need for an App Password. However if it is ON, you will need to create an App Password in Google in order to integrate with FunnelFLARE.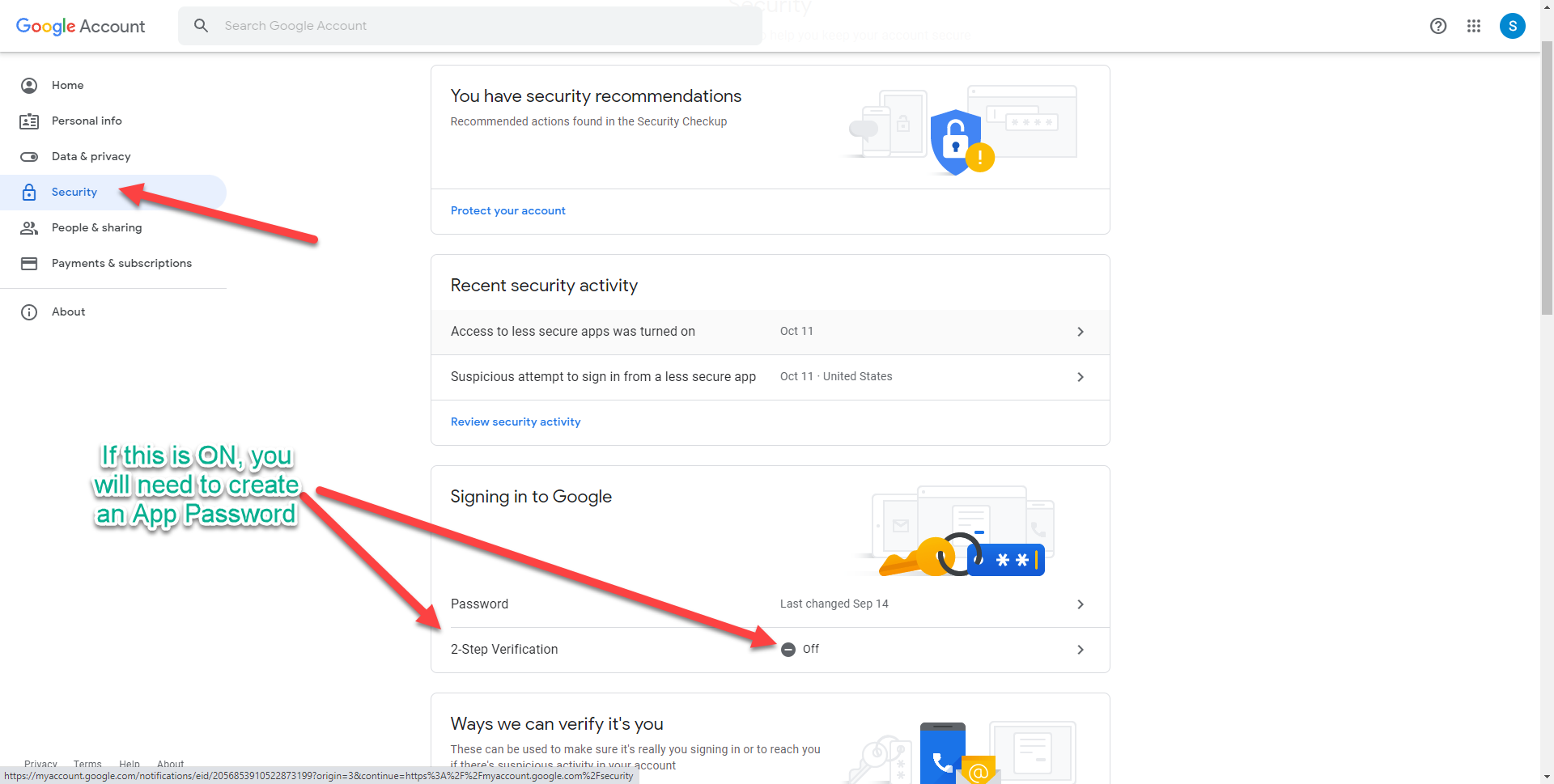 Create an App Password
If you have Two-Step Verification on, you will see the following. Click on 'App Passwords'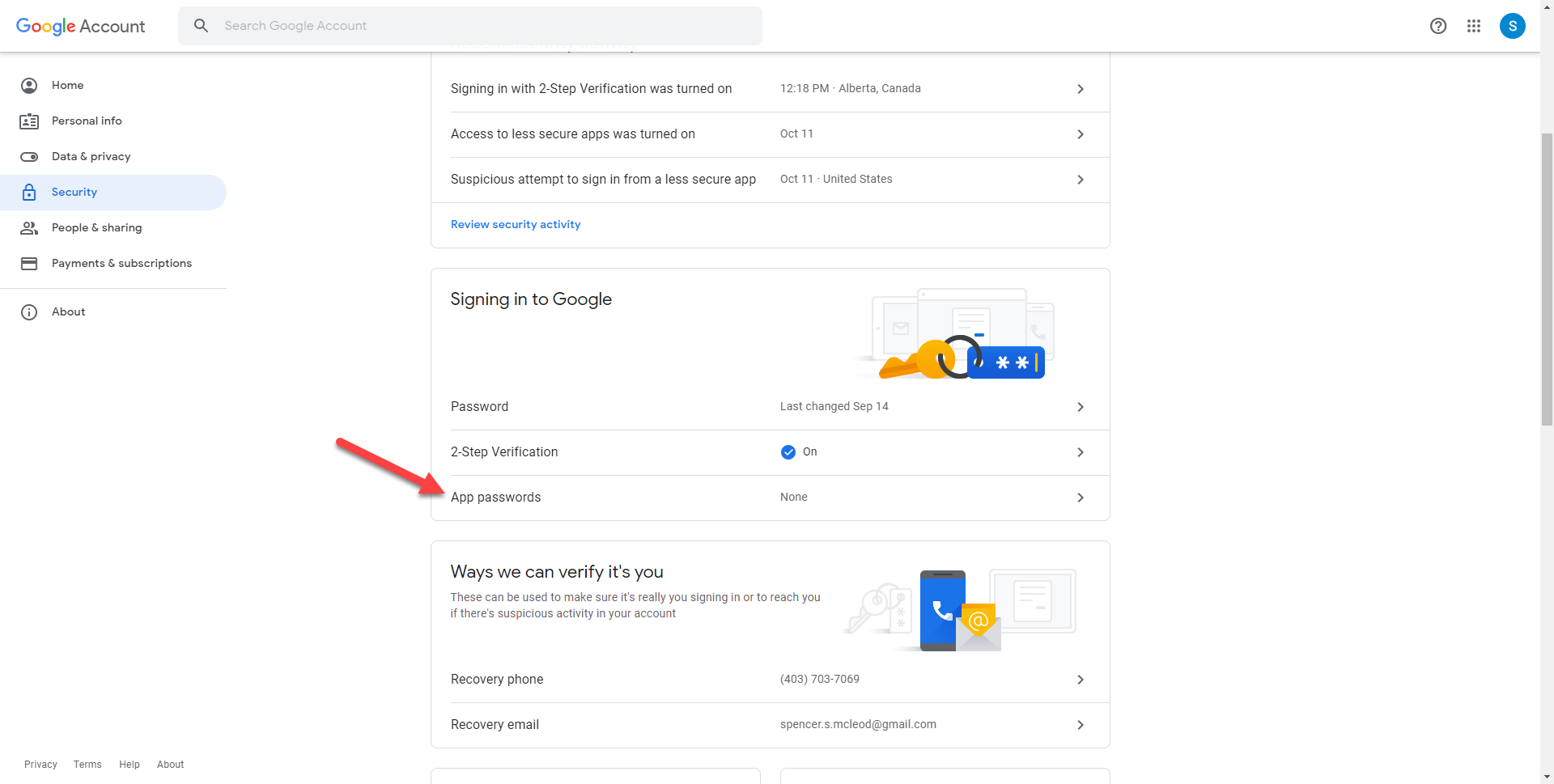 In the 'Select app' drop down, choose 'Other (Custom name)'.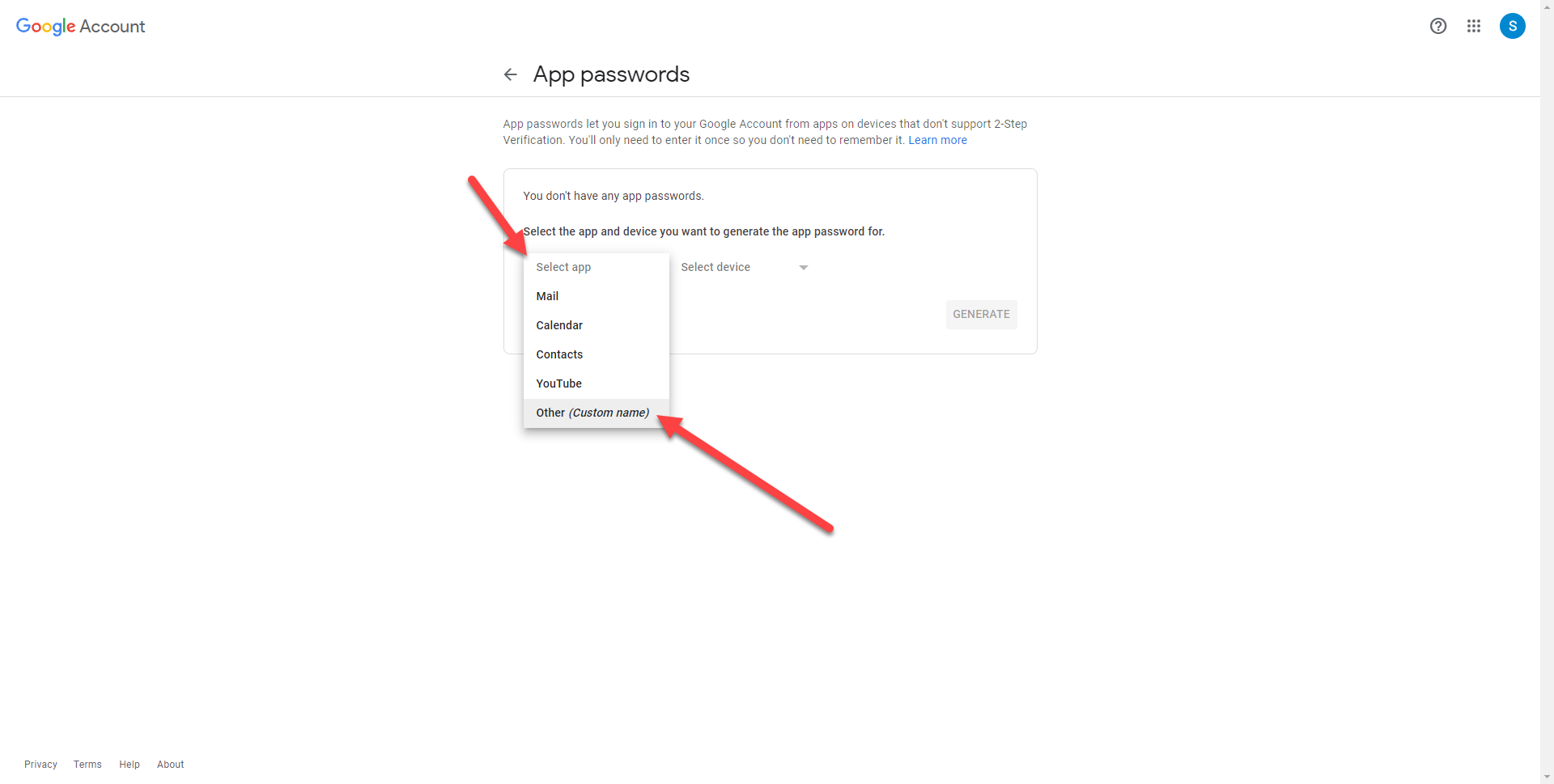 Give the App Password a name. 'FunnelFLARE' would make sense here as this password is only used for FunnelFLARE. Then click 'GENERATE'.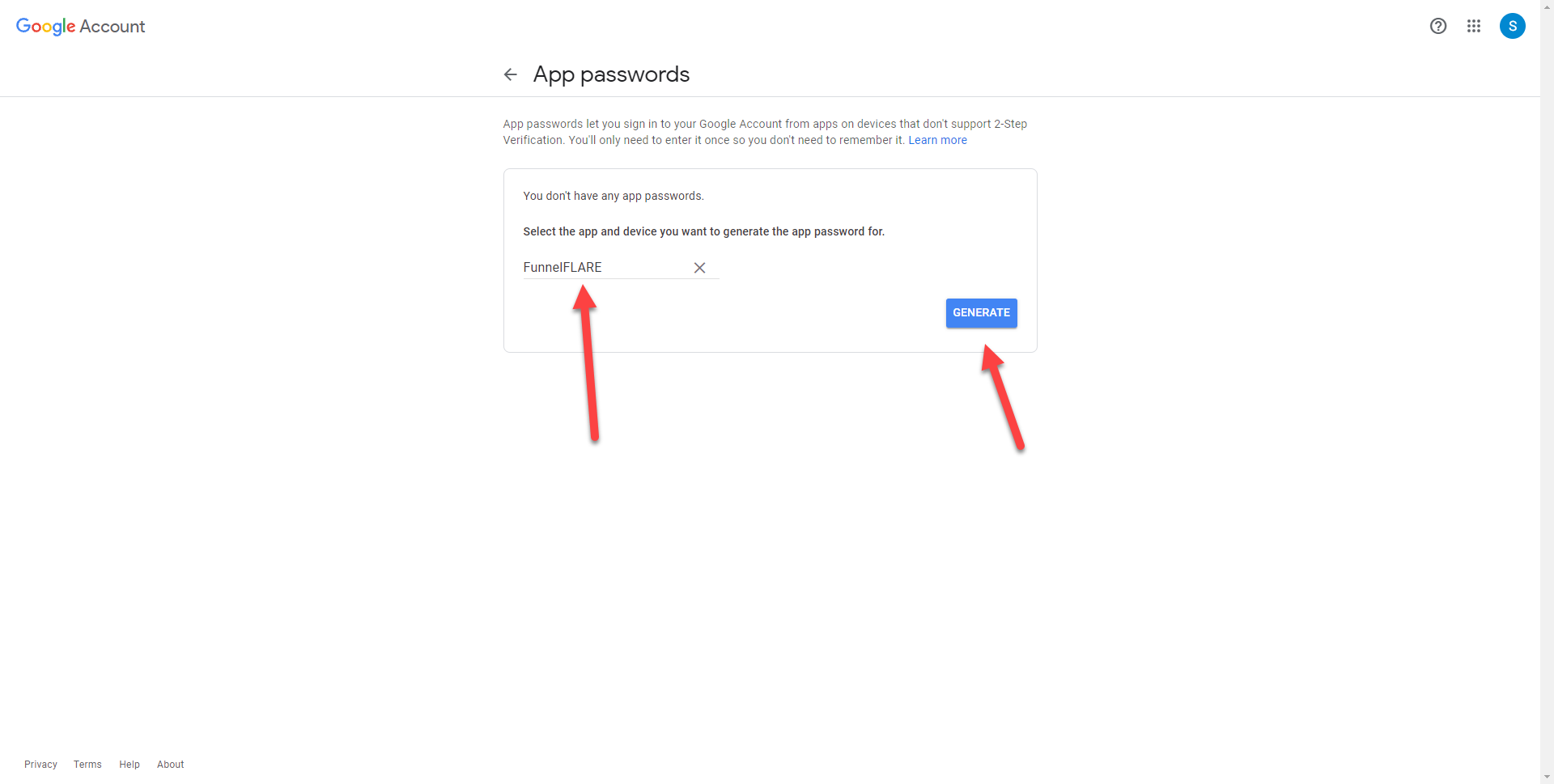 A popup will appear with a 16 character password.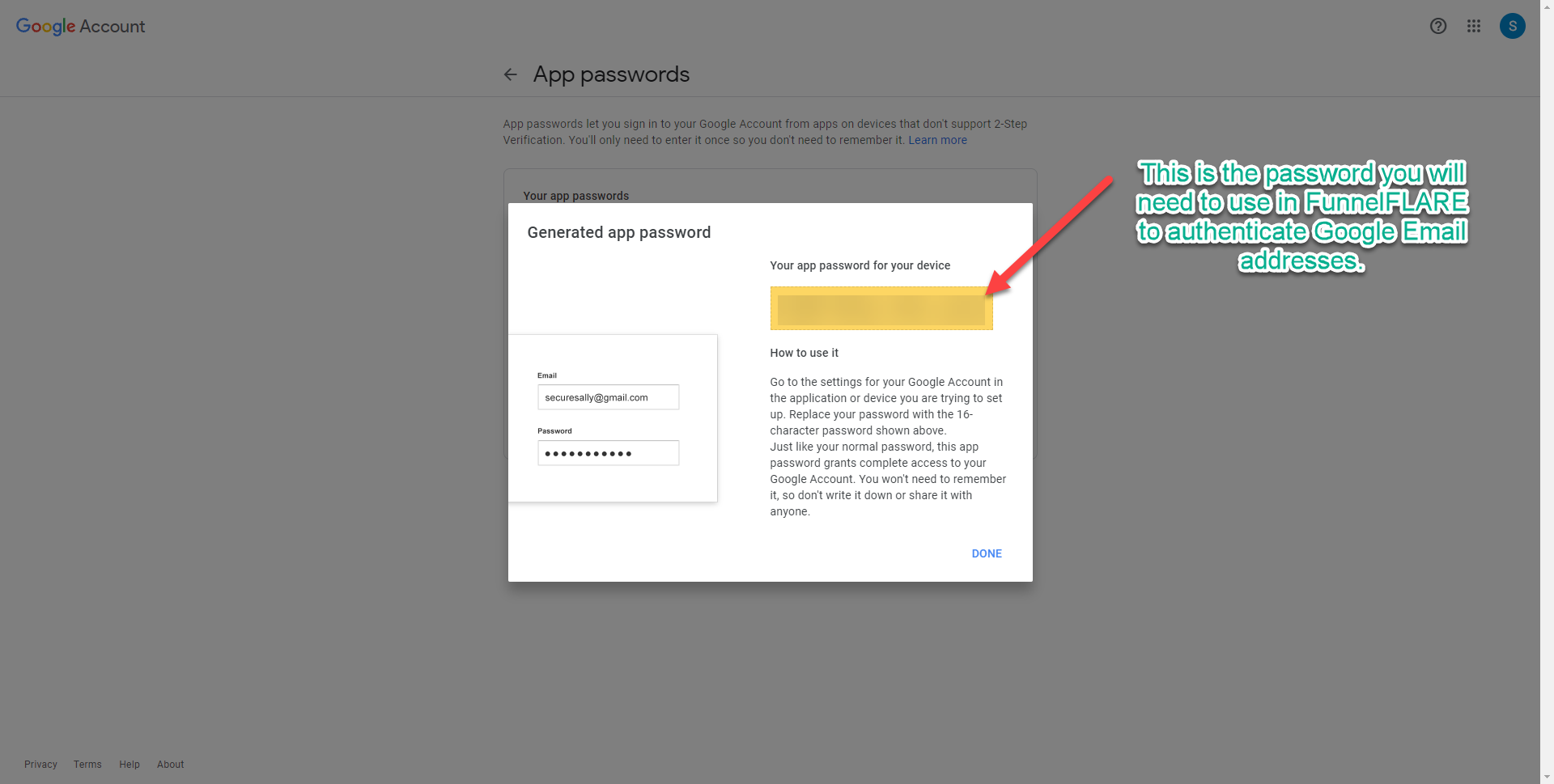 Use the new App Password to authenticate your email in FunnelFLARE within your Profile.