Note: if you are using WordPress, we recommend that you install the FunnelFLARE wordpress plugin
A powerful feature of FunnelFLARE is its ability to collect and report on online activity associated with your contacts. Connecting your website to FunnelFLARE is relatively simple.
Add the your account tracking script to every page of your website. The tracking script can be found in your account settings.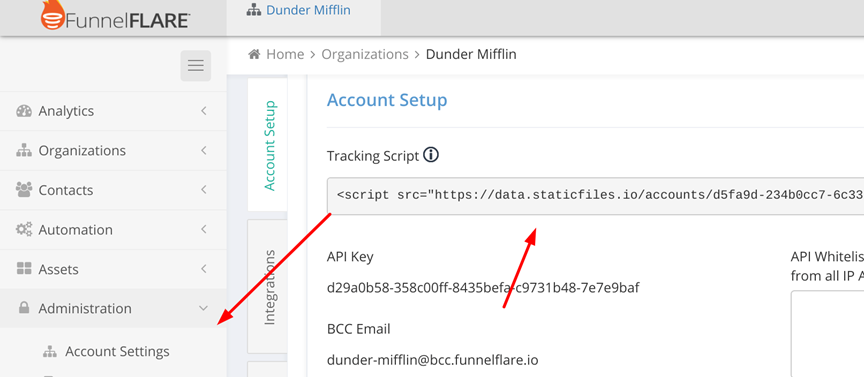 The script should be located directly BEFORE the closing </head> tag.
Many Content Management Systems (CMS) such as Joomla and Drupal (or others) often include an interface that allows users to add a tracking code to all pages.
If you're not certain how to add the script to your website, contact your website administrator or the FunnelFLARE support team.