If your audio device didn't connect automatically, you will see this message when you try to use the microphone:
If clicking the authentication link does not work you can still make manual adjustments to your FunnelFLARE audio settings.
Setting up your browser
Open up a new tab in chrome. Paste this in the address bar:
chrome://settings/content/microphone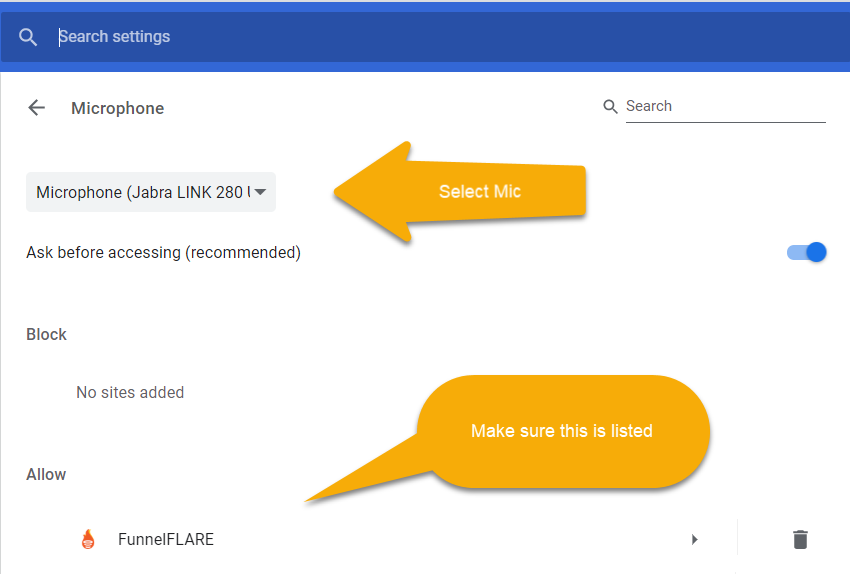 Ensure your headset is selected and FunnelFLARE is listed under 'allow'. Note, there are two ways to make calls from FunnelFLARE:
Using the chrome extension
Using the web application
If your permissions look like this in chrome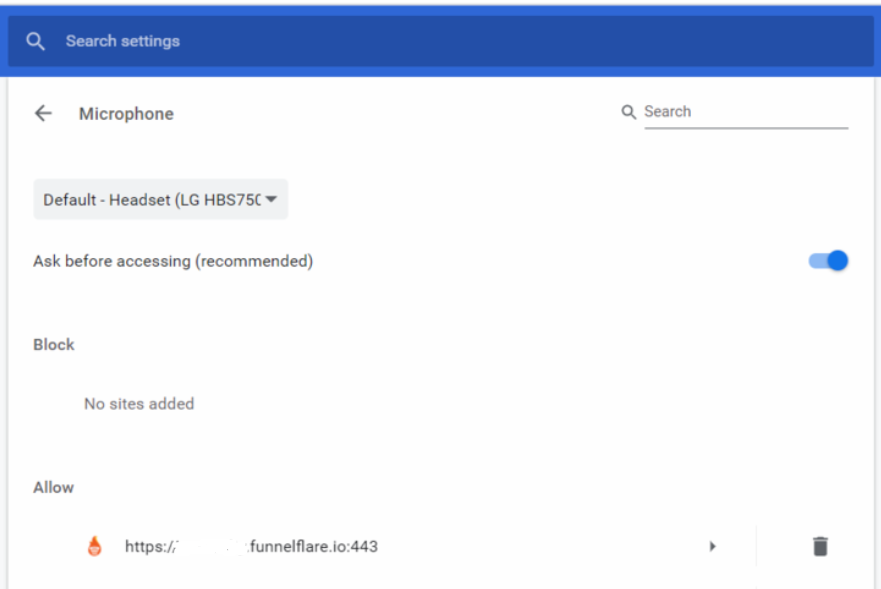 You have granted access to the web app, not the chrome extension.
If you do not see FunnelFLARE in the block or the allow, you will have to uninstall and re-install the chrome extension and ensure you click the 'allow' when prompted.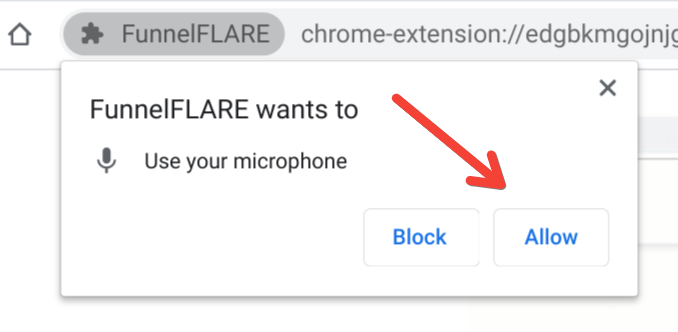 If you inadvertently clicked 'block', open a new tab and paste this in the new tab:
chrome://settings/content/microphone
Then click here: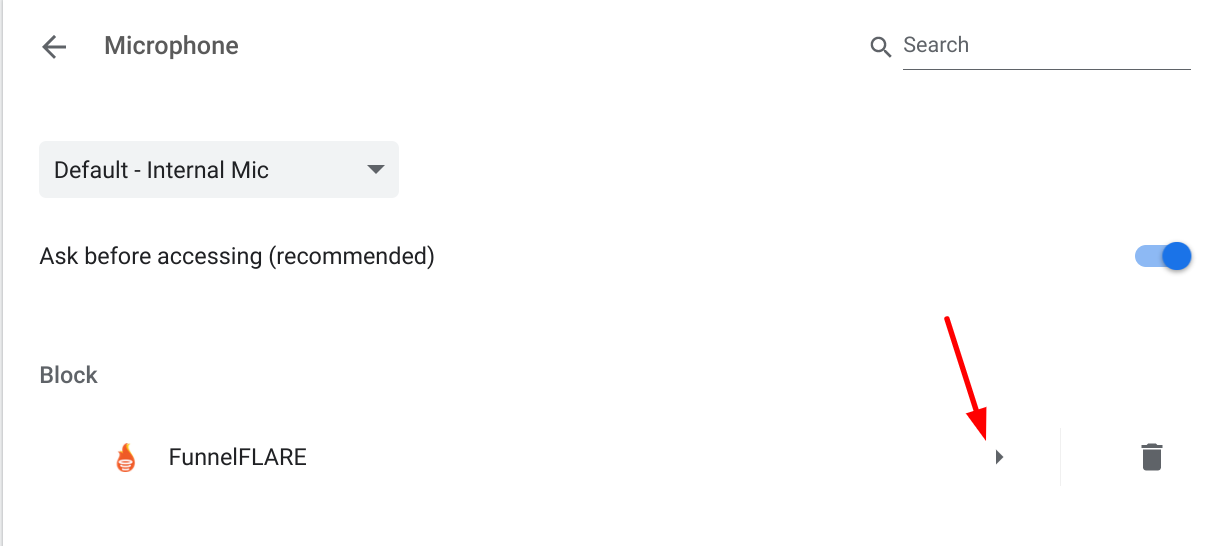 Click here to allow
Setting up your headsets
Add Default Device (Windows)
If you are having difficulty connecting your headset to the power dialer, usually it is because it is not set up as your default audio device.
Control Panel > Hardware and Sound > Sound > Manage Audio Devices > Playback Devices
Select your headset and choose Set as Default Device
Remove any laptop or computer speakers by right-clicking and selecting Disable
On the Recordings tab, select your headset device as the Default device
On the Communication tab, select Do Nothing
Click OK to save your changes
Follow these steps if you want calls to ring out of your computer speakers but answer calls through your headset:
Control Panel>Hardware and Sound > Manage Audio Device
Keep your internal speakers set as your default device
Right-click on your headset and select Default Communication Device
Add Default Device (Mac)
System Preferences > Sounds
On the Output and Input tabs, select the connected device you want to use