Phone Tracking in FunnelFLARE enables you to instantly register phone numbers and forward the phone number to a specific phone number.
Billing for Phone numbers in FunnelFLARE is billed separately from your account subscription. Phone numbers work on a pre-paid system. You add a balance to the phone tracking account, FunnelFLARE will automatically draw from the balance.
Associated Costs
There are two costs associated with Phone Tracking. These are:
Phone Number: There is a flat monthly fee for every Tracked Phone number in your account. The amount of the fee depends on the type of number you are using
Usage: The usage fee is charged by the minute. The usage rate depends on your subscription.
Recording: There is a per-minute cost associated with recording your calls
Call Forensics: There is a per-minute cost associated with conversation analytics
SMS: there is a per SMS message cost for sending/receiving SMS messages
Each number has a monthly rental fee. Depending on your country and number type, these fees vary. Please contact your account manager for a detailed list of fees. As you use a number (calling) air time fees are charged against your pre-paid balance.
Setting Up Your Billing
To set up your phone tracking account pre-paid balance (as administrator) browse to
Administration-Account Billing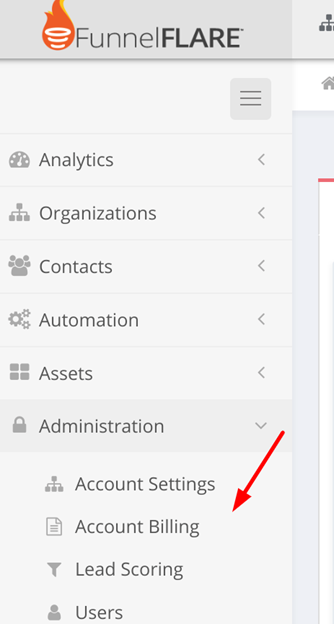 Add a credit card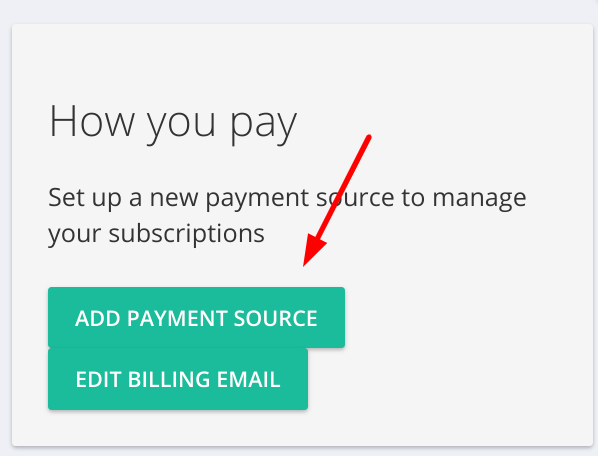 Then Add funds to your Phone Tracking balance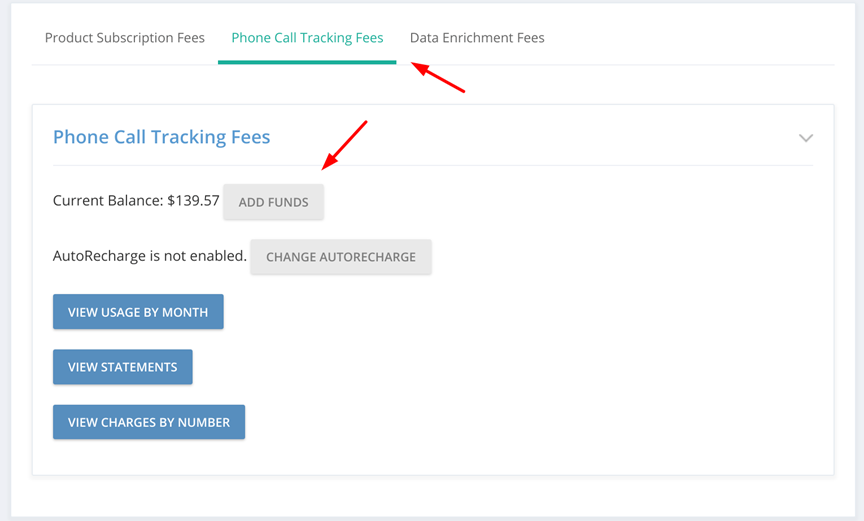 Be sure to set up auto-recharge as the numbers will not work without a positive balance.
Creating a Tracked Phone number in FunnelFLARE
From the Assets menu in FunnelFLARE select "Phone Tracking" and then click "Add Tracked Number"
You are presented with several search options to help you find a the perfect phone number. These options are:

Area Code: Enter the area code you would like the tracked phone to have.
Contains: Enter a short phrase to associate with the alpha characters on a phone keypad. For example, "jump" would equate to 5867 for a complete phone number (555) 555-JUMP (5867).
Location: Enter the 2 letter state or province abbreviation. For example enter "NJ" for "New Jersey".
Country: Select a specific country from the drop-down list.
Type: Select whether the number is a toll-free number (toll-free for the person making the call) or if it is a local number.

Once you have entered your search criteria, press the "Search" button.


IMPORTANT: If you enter multiple search criteria that is conflicting you will not get any results. For example, choosing the country "United States" with an area code of "780" from Canada will conflict. If no search results are returned, try expanding your search criteria.

All available Tracked Phone numbers will appear.
Select the Tracked Phone number you want. You will then be presented with the following fields:

Forward call to assigned contact manager: If the incoming call uniquely matches a phone number currently assigned to a contact, the call will be forwarded to the contact manager.
Whisper Message: This is an optional field. Any text entered into this field will be converted to voice and played to the person answering the call. For example, if you assigned a Track Phone number to a trade show, you can enter "trade show lead" as the whisper message. When the incoming phone call is answered, the person answering the call will hear "trade show lead" and then will be connected with the caller. The caller does not hear the whisper message.
Description: This is an optional field. You may enter a description to describe what the Tracked Phone number is used for. It is highly recommended a description be added. As multiple phone numbers are added, a good description helps keep things organized.
Pre-Amble: This is a message given to the caller. For example, this call may be recorded for training
NOTE:
You will need to configure forwarding for communication using FunnelFLARE numbers. When someone calls a FunnelFLARE number, no phone rings unless you have configured a forwarding number. You cannot 'answer' a FunnelFLARE call, the call forwards to your phone and you answer the call on your phone.